New habits I haven't dropped in 2018
I just came back from a casual 4.5 mile run in the rain and I feel terrific.
Before blogging on this website, I wrote all my personal blog content on the Day One app. It's my safe haven for notes, thoughts and feelings I live that I prefer to keep private.
One promise I made to start 2018 off was to start the new year being more physically active in ways I haven't tried before. I've been playing basketball my whole life, and most of it was ultra-competitive practicing and chaos.
So I started 2018 by attending a boxing class. The cover image above is an image of Overthrow, a boxing studio down in down at Soho, NY.
I'll admit, a big reason that made achieving this resolution way easier was the emergerce of fitness class marketplaces like ClassPass. I think I would have been way more relunctant to indulge in a cycling class had it required a dedicated studio membership.
So I cycled more often. I also ran more too, but more on that later. I dabbled a little with rock climbing. (To be fair, I lived directly under a Brooklyn Boulder gym in Long Island City so it'd be sad if I didn't).
If you've tried ClassPass before in the New York City area, you'll begin to realize strength training, cycling/treadmill and yoga classes account for most options on the platform. I wish there were more options for team sport activities like volleyball or soccer, but I think that's a genal issue with NYC constrained space than it is ClassPass.
I was actually going to jump right into running and talk about why it's been growing as a casual passion, but thinking more about cycling and bouldering, I actually have more love so spread.
Rock Climbing/ Bouldering
With all these activities, keep in mind I've only scratched the surface of each of them, so these feelings are based just on early experience.
In indoor bouldering, there are rocks and groves of many, many colors splattered across many, many walls. The goal of the game is to simply put two hands on a flagged rock, usually at a high point of a wall. The challenge is, your hands and feet can only touch certain rocks, usually based on the flagged rock's color.
This sport is unlike any physical activity I have ever encountered. Its pace is akin to the structure and flow of chess if you were thrown into the middle of a match.
While I'm sure you need to think fast in competion due of time constaints, my takeaway as a novice (with limited grip strengh) was that a lot of consideration needs to go into the first moves you make. When I didn't, I ended up stuck, unsure, and energy inefficient since my grip strengh was depleted by the seconds. And fall.
Boundering gave me an appreciation for positional techniques to best leverage my body while hanging onto a very little surface area.
I didn't even mention the element of fear. I really do want to try the outdoors one day, but as a novice... even jumping onto a soft mat 12-15 feet off the ground can be a bit nerve-wrecking. I don't know the science, but there's a direct correlation with the amount of time you stay calm to the stamina of your wrists and grip. If you panic, you just feel Spiderman with his powers taken away all of a sudden.
Cycling
I have a hard time with cycling/treadmill/fitness classes because I zone out really fast if the music is not rap, trap or hip hop. I never understood how other people in the class holler in excitement after a tough stretch— you were focused the whole time? One time I walked out of a fitness class 15 minutes in, because I couldn't stop thinking about a code problem at work. (I walked out and across the street back to the office to relieve the distraction.)
Anyways, despite the lack of focus I put into classes like Peloton Studio, cycling at Peloton is my default class for ClassPass. I appreciate the personal intensity you can set your bike to, as well as a well-lit instructor in the middle of the room. I must admit, I think the real reason why Peloton is my workout of choice is the customer service and amenities. Something as simple as a free branded water bottle to go alongside your workout stands out to me.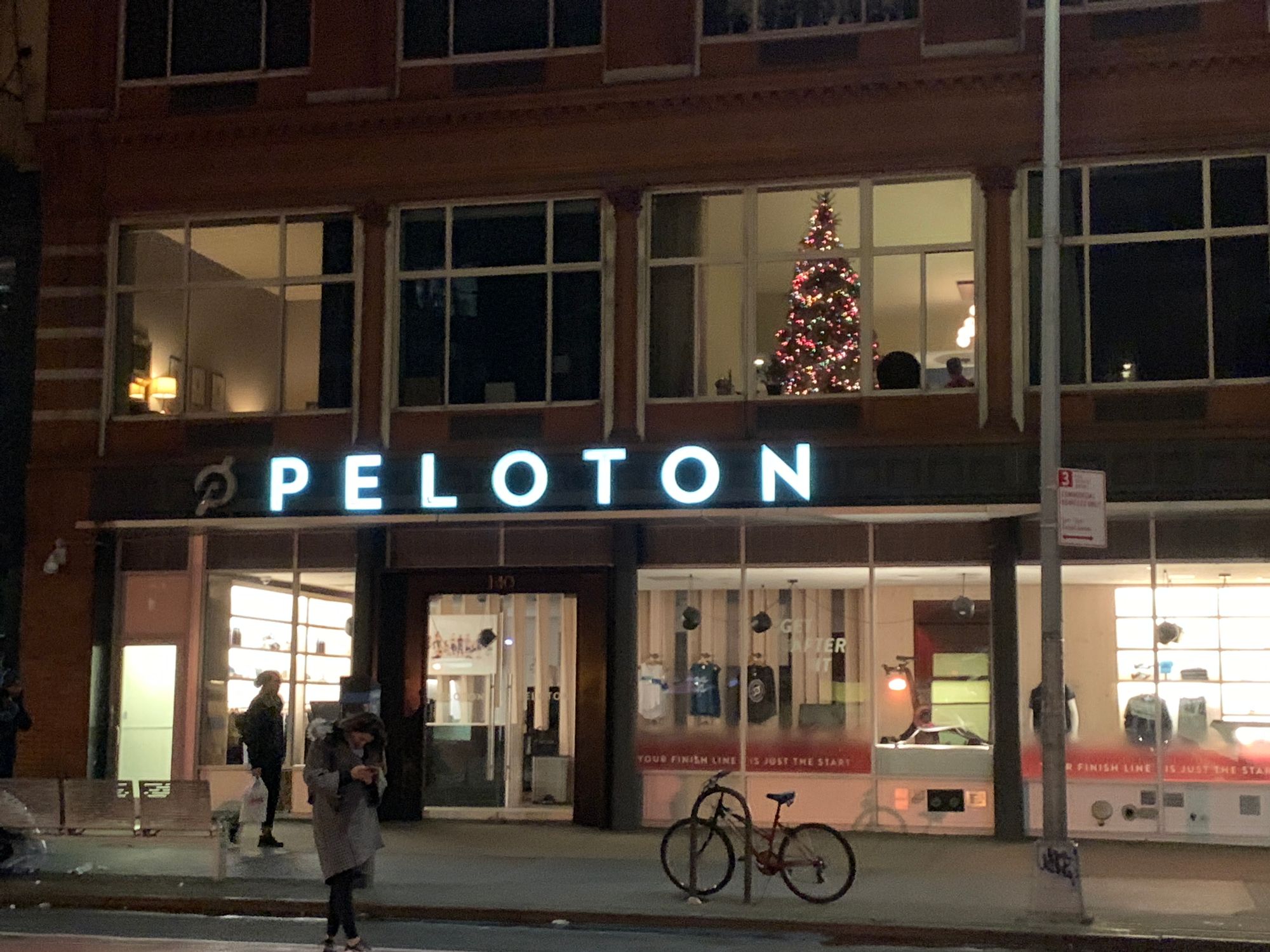 2019
This year, I'm hoping to learn a thing or two about Soccer. Again I wish ClassPass offered more sports based classes in the NYC area, but in the meantime I'll just have to learn on my own!