🗞 #3: Moving on from SuperFit full-time, IG Reels takes over.
It's okay to re-evaluate the profession we're in. I know things are fundamentally changing in fitness, and for most coaches- the immediate changes are not for the better.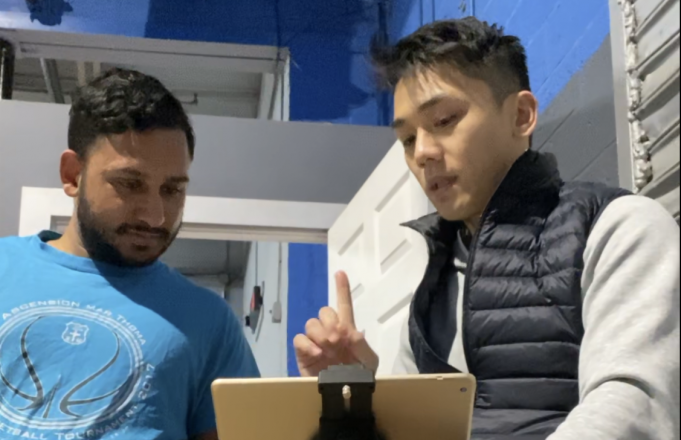 What is your mindset heading into 2021?
I know- I know. This might be the 10th time somebody's asked you, "how are you maximizing quarantine/improving yourself/growing as a professional?"

It's been a long year. On one hand, I've had moments sitting on the couch knowing what I should do, but think: "I really don't want to do anything right now." On other days, it feels more like: "nothing works. nothing is working, why try and keep going because ... nothing is working".
It's okay to re-evaluate the profession we're in.
If you're like me, you might have also thought, "it's just my anxiety and worry". And while it is possible that these uncertainties in fitness are irrational, I'm here to tell you otherwise. It's okay to re-evaluate the profession we're in.
So why did I ask what your mindset is going into 2021?
It's because I know things are fundamentally changing in fitness, and for most coaches- the immediate changes are not for the better.
And no — this is not a segue into an ad for my fitness app. Instead, I'll redirect my question to myself and share with you, in brutal honesty, what my 2021 mindset is.
I'm moving on from SuperFit full-time
For starters, I'm moving on from SuperFit as my full-time job. It's been extremely hard this year to support coaches because, as many of you know, clients are disappearing and the value supply in fitness has migrated from in-person to on-demand digital streaming.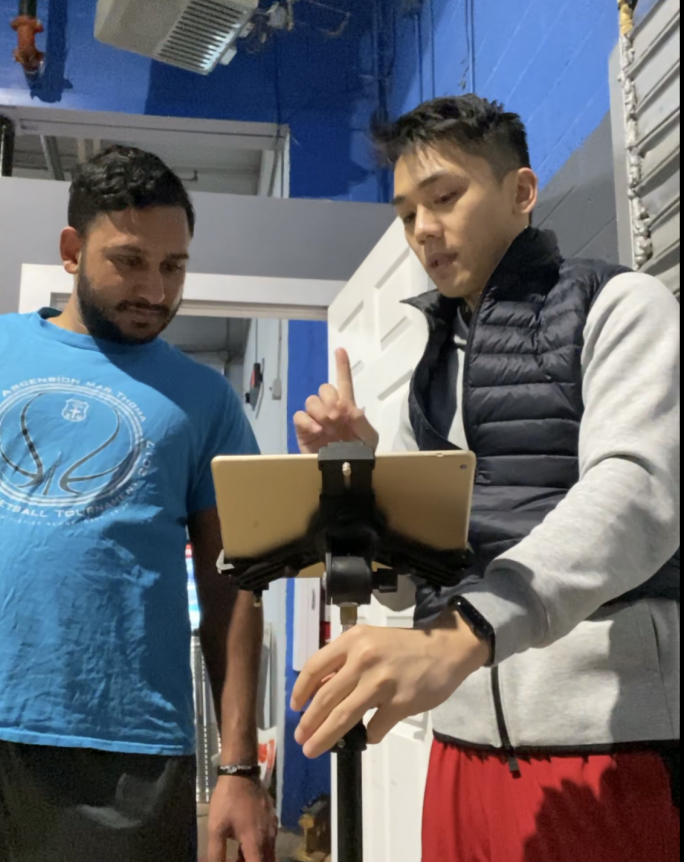 But you're a digital fitness app, how is it hard for you?
To put it simply, I don't really know. If I had an answer, it would point back to my question about mindset. I think for many professionals including myself, it's become increasing harder to wake up every morning invigorated and ready to attack the to-do list.
SuperFit should be great for digital coaching. But the decision to make SuperFit part-time boiled down to this: many coaches are not making money right now and do not have the knowledge or interest in digital content streaming (on YouTube for example). If coaches are not successfull, SuperFit will not be either and the uncertainty of gyms and studios reopening in 2021 was a big deciding factor for me.
My plans going forward
Like I mentioned, I'll be moving on from SuperFit full-time. Going forward, I'll be looking for a traditional software job. I'm fortunate and privileged to have another line of work to rely on when an industry like fitness feels shuttered.
But before I was a software developer and started this business, I began my career in sports performance coaching and personal training. I did not have any expertise in computer programming or building mobile apps.
My story and why I can relate to you
For those who don't know, I graduated from SUNY Buffalo with a degree in Kinesiology, and my first jobs out of college were serving as an assistant strength coach at New York University and personal training at Equinox in Soho.
I'll never forget how I felt when I got my first job at NYU. Besides playing in the NBA (😂), it was my dream to work with athletes.
I wasn't paid much (in fact, it was embarrassingly low in retrospect), but I was just so happy to get paid doing what I loved, I didn't care.
My passion to work in sports and fitness eventually grew- and in 2015, I turned down a Physical Therapy post-grad acceptance for a new line of work: computer programming.
Why am I sharing this?
I know some of you are considering new careers outside fitness. I've been through it and the experience is gut-wrenching— and I'm not even talking about the job search.
My mother was concerned. She supported me all throughout college and listened endlessly about how much I loved coaching athletes and working in fitness.
My peers were disappointed. My friends were confused. They thought I was throwing everything away: the gym and hospital-volunteering hours, college education and professional network.
Luckily, I was pretty stubborn in 2015 (still am, but not as much)- and my stubbornness helped me look past peoples' concerns and trust my instincts. (Of course, I did a ton of research on the software developer industry. You should do the same). Many people did not know what a "code bootcamp" was back then, and you might not either.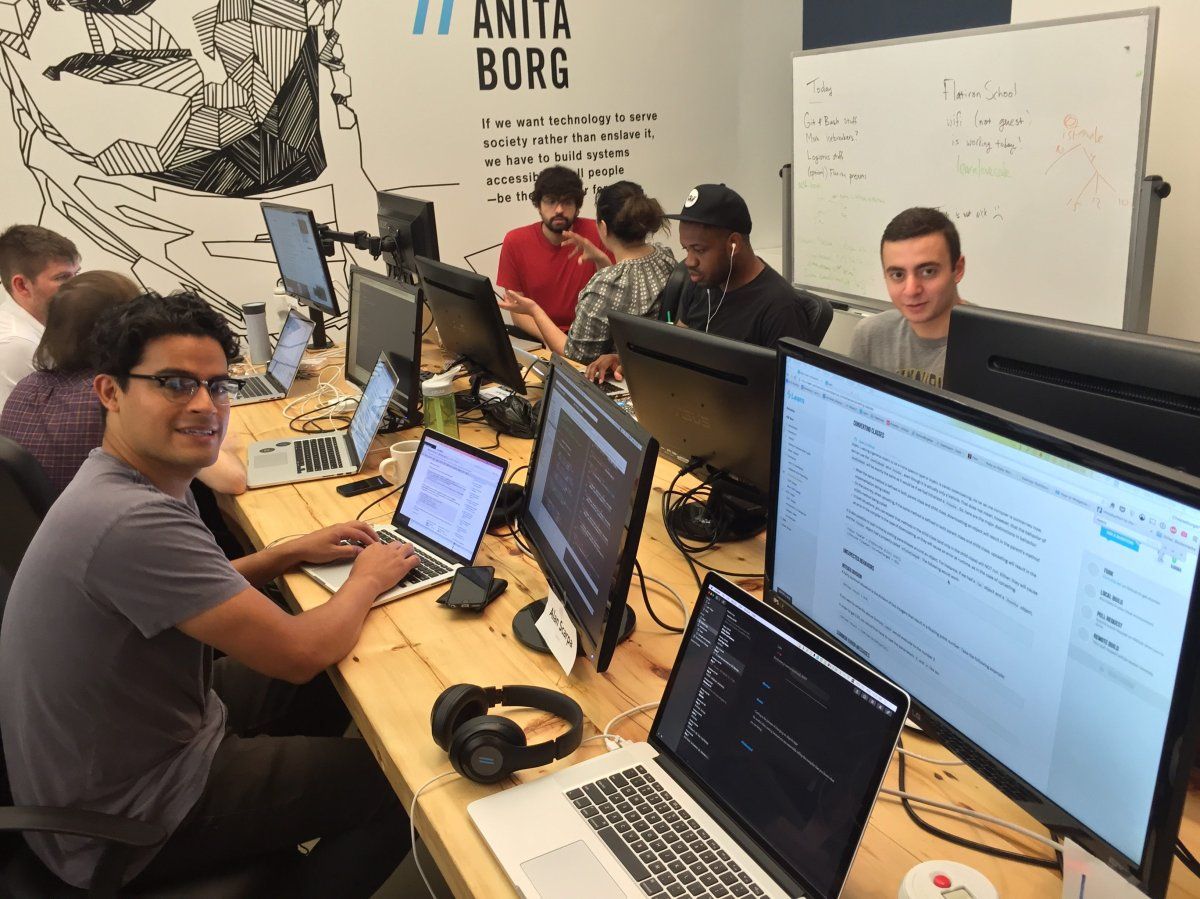 A career change does not mean not the end of fitness.
I was driven to learn how to code for two reasons:
Build a fitness app (which is what you see today in SuperFit)
Learn a skillset that felt secure for the decades to come
And in 2017, I fulfilled another big dream of mine: publishing a mobile fitness app.
While people saw my path into programming as a deviation away from fitness, I viewed the change as a progression.
Seriously, I never planned on leaving fitness, even after I landed a job in tech. But whether you do or don't when considering a career change, it's okay.
Like I mentioned in my reasons above, my decision to learn how to code was driven by both passion and career security.
This old blog post summarized how I felt when I got accepted into my coding bootcamp:
And while I am 100% certain that anyone can learn a programming language of choice on his or her own, I knew it would have been a long battle for me, considering I was still trying to digest basic HTML and CSS at the start of 2015. If I didn't get into Flatiron, I would have done just that, trying to learn everything solo. As of this post, I am already one week in the program, and considering everything I've learned in just these five days— thank god I got in.
Conclusion
So my mentality going into 2021? I'm moving on once again.
In 2015, I had to tell myself learning to code didn't mean the end of my work in fitness
In 2021, I have to tell myself moving back to tech does not mean the end of SuperFit.
I started my own basketball fitness IG account, and I'm also uploading the full-length fitness content on my personal YouTube. I mean what I preach! I'm relatively new to the fitness social media game, but I'll share my learnings, wins and struggles in future newsletters.
Lastly, If you're considering a career switch to computer programming, and you want to learn more about the process, send me an email, I'd love to help how I can.
📖 3 Essential Reads
There's a new term called the "passion economy", which encapsulates the growing movement of people monetizing off their passion in ways not possible before the mainstream internet and social media.
It was coined by Li Jin, a consumer investing partner at Andreessen Horowitz, and she co-hosts a weekly show on YouTube interviewing some of the biggest doers building for the passion economy.
Here's two I recommend, starting with a taboo topic in adult content. Nonetheless, the insights are helpful to better understand how the future of work will operate.
What other creator platforms can learn from OnlyFans:
Monetizing on social through collab culture:
From yours truly, opportunities for personal trainers in the runners' community:
🚨Notable Headlines
ConvertKit, an email newsletter tool for creators, launches paid newsletters and  ability to sell digital products to users
Hot take on Instagram Reels
While I am optimistic that technology as a whole has benefitted small businesses in multiples compared to traditional advertising, Instagram's transition to Reels should be a reminder to all businesses and creators that we are a commodity and replaceable.
In some ways, it's hard to hate on a platform that's free. Always remember that platforms like YouTube and Facebook are very expensive to run. There's a reason why Apple still has to charge $0.99 for a measly 50GB of iCloud storage, while on Instagram and Youtube, users can upload unlimited 4K video and photos for free.
I wonder... will the new changes by Instagram devalue the Profile grid? It feels inevitable to me that as more attention is spent scrolling through Reels and curated creators, users will neglect scrolling through the Home tab, which is where their actual user-followed content is located.
But how can we blame Instagram?
The company had to either copy TikTok (like it once did with Snapchat), or risk the market positioning in the Gen Z audience and eventually fade into irrelevance.
How are you handling your fitness business in 2020?
I'd love to chat with on anything fitness. And in case you haven't already — SuperFit is a free workout builder to help you easily track clients and groups. Give it a try and share the app with a coach you know - I'd appreciate it!