Is This the End of the New York Yoga Studio? Lessons for fitness studios transitioning digital.
My takeaway and suggestion for yogis and trainers going digital is this: you can only win either through recurring subscriptions or ads.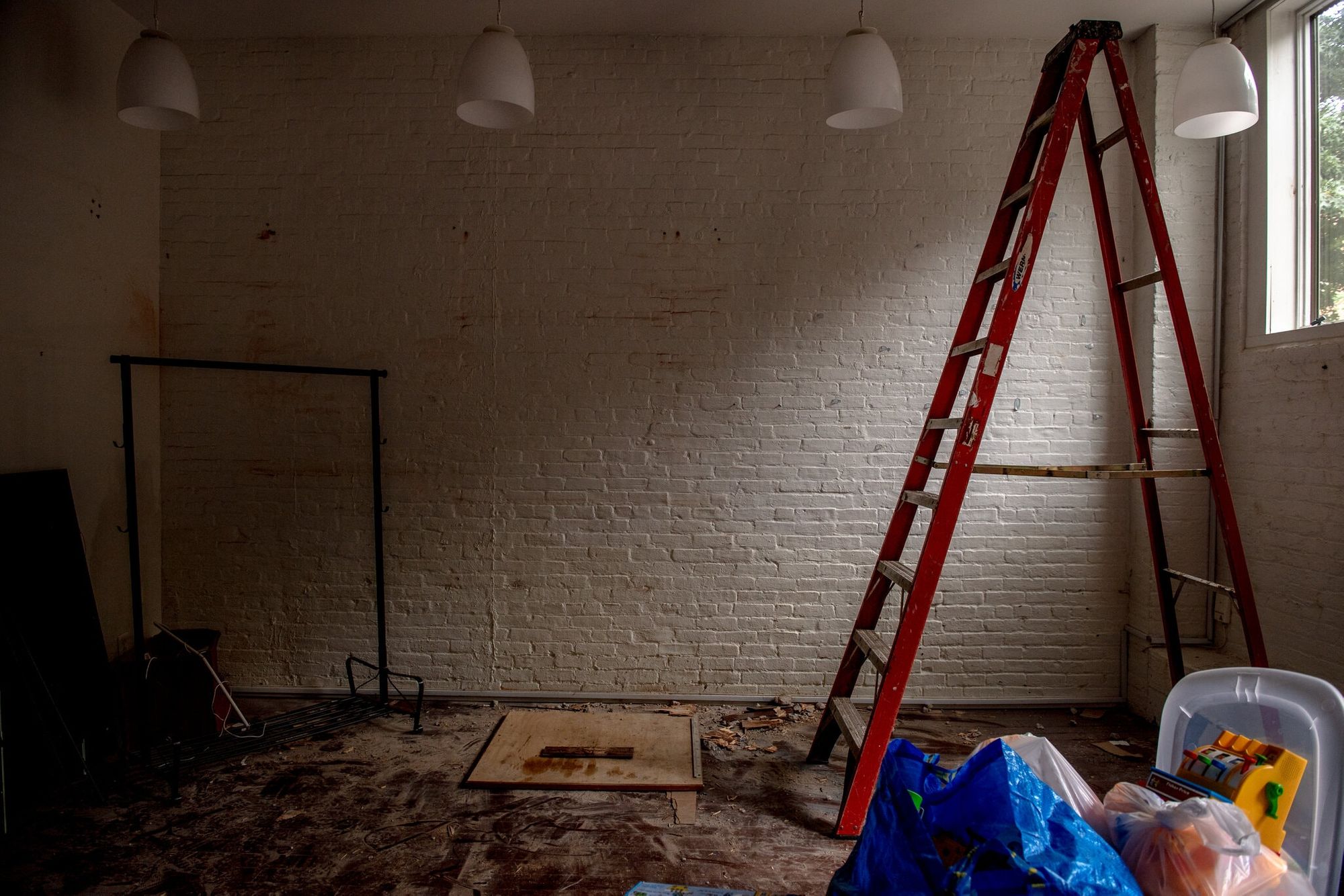 The New York Times published a story yesterday covering the closures and challenges of multiple NYC yoga studios. From brick-and-mortar to digital, owners must adjust with at-home live streams and outdoor classes just to stay afloat.
In late July she began teaching on Zoom six times a week. And on Sunday mornings, Ms. Naomi runs an in-person class on the rooftop of her Williamsburg apartment building, often having to clear beer bottles left by neighbors the night before. She caps the class at 10 students and charges $15. Everyone must undergo a temperature check, sign a health waiver and wear a mask. Overwhelmed by demand, she added a second rooftop class on Monday nights, but she doesn't know how long she can continue once the weather turns colder.
Although Ms. Naomi's new schedule hasn't made up for her lost salary, it has kept her afloat. But marketing herself on social media requires constant hustle. Now, instead of competing with other neighborhood instructors for students, she is doing so with yogis around the globe. "You open up Instagram at any time of day and there's somebody doing a free class," Ms. Naomi said.
Here's the full New York Times article— it's worth the read for any fitness owner in a metropolitan area.
---
It hurts to find indoor NYC boutique studios still barred from reopening, especially because gyms were given the go-ahead this month, (under limited capacities), as well as indoor dining by end of month.
My takeaway and suggestion for yogis and trainers going digital is this: you can only win either through recurring subscriptions or ads.
---
Recurring subscriptions work online
What many owners have wrong in their transition to digital is trying to apply a brick-and-mortar playbook, which is effectively drop-ins and class-packs, to the digital space.
Even before the onset of COVID-19, it was already difficult for many NYC studios to match rising rent prices and competition from workout options right next door. Many fitness enthusiasts like myself prefer ClassPass, a fitness aggregator that reduces payment friction through a subscription pass to many popular gyms and studios.
Class packs and drop-ins don't work online
Unless you are offering private coaching, private or tight-knit small group class, competing free options, consumers will compare what they are paying for against options like YouTube or free Zoom classes.
It's not that class packages and one-time payments can't work online. It's just much more difficult to pull off. Can you imagine if Netflix adopted a credit pack system (similar to ClassPass' model), in which you can only stream 20 shows per month?
This comparison between limited Netflix and digital class-packs feels irrelevant, but both forms are fundamentally the same. The easiest way to understand the effect of scale is by asking:
Can I maintain the value of my service if 10x more people access it?
If I can maintain value, do I need to do 10x more work?
Here are some examples reasoning scale:
In-person Boutique Class: 3 people -> 30 people : No
Digital Netflix/Hulu/Apple TV+: 20 shows -> 200 shows : Yes, No
Digital Pre-recorded Fitness Class: 3 people -> 30 people : Yes, No
Live Fitness Class: 3 people -> 30 people : Yes/No, No
I marked live classes as "yes/no" because the quality of class certainly degrades between 3 and 30 people. I don't think the quality drops ten-fold, so unless members are paying in-person rates ($25-30), virtual live small group classes may not be worth it, if you can draw in 30 people for $10.
---
Consumer mindset towards digital has long been established.
By now, most people are used to paying at most $10-15 for a digital subscription. Netflix, Daily Burn, Spotify, Apple Music, Calm/Headspace— all under $15/month.
All things equal, it's a zero-sum game.
Compared to in-person services, the internet is a zero-sum game if value is not differentiated. For example, I can open a strength+run studio like Barry's, copy the Barry's brand head-to-toe, and still win customers because the closest alternative is 30 minutes away. It does not work that way online. There are more options, and those option are not bound by geography.
User Generated Content(UGC) is free.
Furthermore, users don't expect to pay for user generated content online. Instagram, Facebook, YouTube and pirated streams have shaped the purchasing decisions in everyone, even the people who happily paid for in-person classes.
Take a look at Sky Ting Yoga, a NYC boutique yoga chain about to forgo its studio leases. Last year, they launched Sky Ting TV, an on-demand subscription of its class for ~$20/month. Compare that to Sky Ting's previous $190 in-person membership. From Market Watch:
Sky Ting, for instance, had already launched a digital platform, Sky Ting TV, in 2019, charging $20 a month for unlimited access to video content and classes, compared with its usual $25 drop-in fee and $190 a month membership cost for in-person classes.
"Once quarantine started, we saw such an increase in our subscribers," Jones said. "It totally transformed our business model. We're digital first now."
The result of good enough user generated content from Instagram and TikTok is the heightened level of quality required to win a digital sale. Services like Netflix & Spotify are priced with scale in mind. Spotify has over 200m active monthly users, allowing it to charge a modest $10/month. While it may be wrong to for fitness consumers to expect the same from indie studios and trainers, that is the mindset of digital.
Yogis and Trainers: Move to Subscription.
If studios don't use an aggregation service like MindBody or ClassPass for discovery, bookings and checkouts, that work is left on the remaining employed staff— which is usually the instructors themselves. Moving to subscriptions can help instructors spend less time on sales and marketing, and more time on shooting content and building community.
Many services like Vimeo, UScreen, and Talent Hack help with setting up a subscription checkout page for fitness professionals. (Vimeo and UScreen are paid, Talent Hack is free for now but I suspect it will take a revenue cut similar to how Patreon works.)
Conclusion— grow followers by any means.
Lastly, I want to touch on the main economic driver for many digital fitness creators and influences, particularly those with popular channels on YouTube. The content is good and free, and the instructors make a living out of it.
I won't dare try and compare the likes of Chloe Ting, or Yoga with Adriene to realistic aspirations, but this is to say that the online yoga space (any digital vertical space, really) plays by different rules.
To earn a decent wage through ads or subscriptions, trainers and studios must grow their social follower base now more than ever.