Apple removes 30% in-app tax on virtual personal trainer payments.
Apple may launch a fitness app today.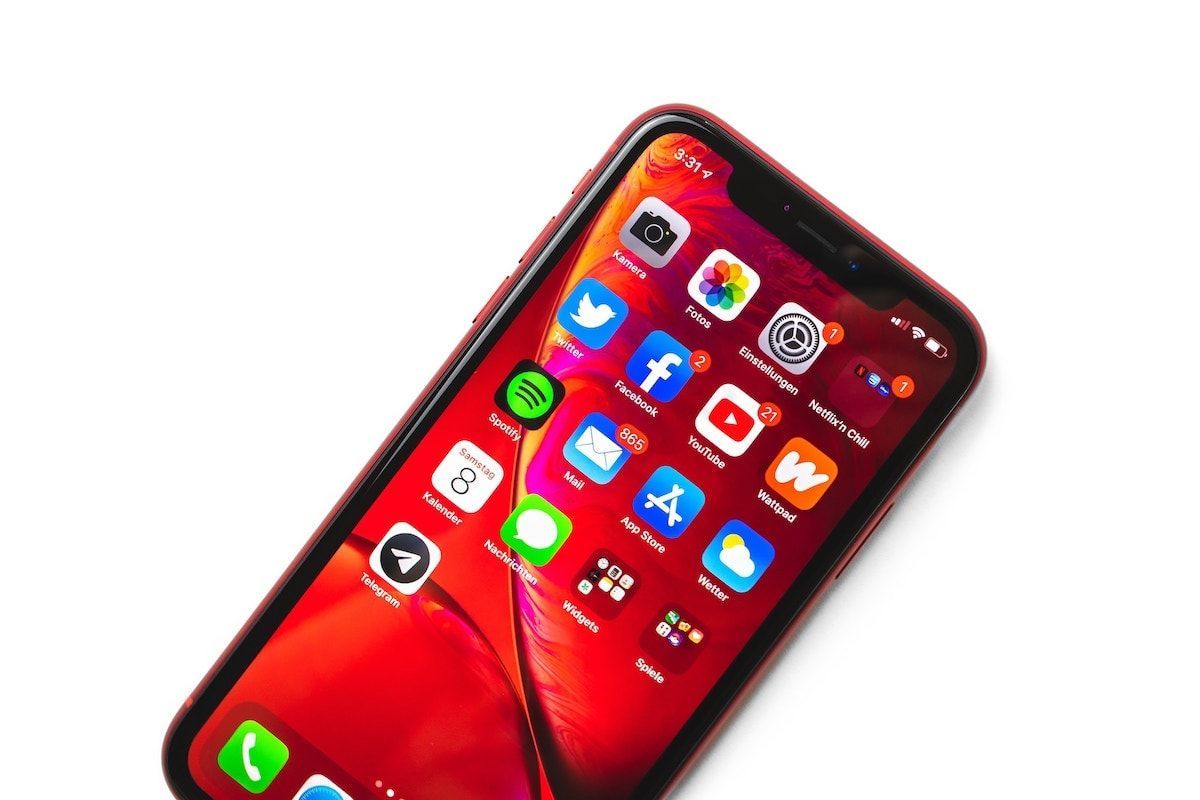 This post is all things Apple. Sorry, but worth the read.
Happy Tuesday. Apple has announced a product event this afternoon (1pm PST), that's rumored to announce a new iPad Air and Apple Watch. It's unlikely that any headlines from the event will be relevant for fitness trainers, besides the slim chance that Apple's secret fitness app is real and announced today.
Apple One, and maybe "Apple Fit+".
If the rumors are true, Apple's fitness subscription service will look similar to Peloton's digital fitness subscription. Apple, however, already operates a collection of other subscription services: Apple News+ Apple TV+, Apple Arcade, Apple Music. Last month, Bloomberg reported that Apple may launch a bundle service similar to Amazon Prime, which would combine its premium services under one price. If Apple "Fit+" isn't launched today, Apple One suggests that a premium fitness app of some sort inevitably will.
Apple removes App Store Tax on "Person-to-Person Experiences"
I posted a Daily Update video on social last week joking about how Apple's refused to concede its 30% app store tax, even on payments for virtual services (live tutoring & personal training). Over the weekend, Apple updates its App Store review guidelines for services like personal training:
3.1.3(d): Person-to-Person Experiences: If your app enables the purchase of realtime person-to-person experiences between two individuals (for example tutoring students, medical consultations, real estate tours, or fitness training), you may use purchase methods other than in-app purchase to collect those payments. One-to-few and one-to-many realtime experiences must use in-app purchase.
Let's start with the one and only good point: at least Apple did something, and relaxed its rules after antitrust complaints from the FCC and businesses like ClassPass and Airbnb. In terms of the new guideline's overall impact— it's disappointing.
💡 FYI
The Apple App Store tax takes a 30% revenue share from all digital purchases and services, like game coins, pro-feature unlocks and media subscriptions. If Spotify or Netflix, for example, allowed users to sign up for its subscription in-app, the company must use Apple's built-in payment system. (For subscriptions, Apple cuts the share down to 15% after a user's *first year*.
These rules are limiting, and don't change much for personal trainers. Here's why:
For app developers to enable in-app payments without 30% tax:
The service must be real-time. (I will confirm in video and text messages constitutes as "person-to-person")
The service must be between a trainer and one individual. (Group training is not qualified)
Like I mentioned— these updates are at least a step forward in enabling third party app developers, and consequently, users of fitness commerce apps like TrueCoach and TrainHeroic. But we must remember— in-app purchases are most effective when the expectation for some good or service is instant and impersonal.
Impersonal and Short-Term
Virtual Live Fitness Class
Virtual Medical consultation
Real Estate Tour
1<>1 or small group personal training
Personal and Scheduled
Virtual 1<>1 tutoring lessons
1<>1 or small group personal training
Lowering the purchasing friction for only one-to-one personal training is counter-intuitive because committing to a private trainer is inherently a high-friction task. Clients need to trust who they are training with; they usually need to speak with said trainer beforehand for assessing health, setting goals, etc. By the time a client commits to a trainer, what's the incentive for an in-app purchase if a client can pay in-person, or through Venmo after exchanging contacts?
Short-term and instant real-time services like virtual fitness classes or one-time consultations, though, would thrive with untaxed in-app purchases. The experience is expected to be instant.
Can I book a virtual meeting with this new doctor at this time?
Can I book a virtual-tour for this house on this date?
While somewhat similar, these use cases are fundamentally different from booking a personal trainer. In the examples above, an existing relationship is not required before accessing the value. Additionally, both cases are single events with a clear end date, which make a convenient checkout ideal and expected.
What Apple Should Do
I understand why Apple explicitly stated "two individuals" in its updated guidelines. Apple feels entitled to some cut of revenue on its platform, especially when the value of said revenue can scale globally— like a live fitness class, for example. From Apple's perspective, streaming and monetizing your fitness app on a global scale is only made possible through the company's hardware, software, and distribution through its App Store, it deserves a cut!
The issue with this line of thinking is personal trainers don't always rely on App Store or 3rd party app (Airbnb, ClassPass) distribution to earn a living. Some apps like Trainerize seek to help coaches process payments only from clients they know. These are the few clients that trainers meet, pitch, and acquire fair-and-square through referrals, family and Instagram. It's hard to justify then why Apple deserves a 30% cut.
One company that will benefit from App Store distribution is ClassPass.
Where impersonal and short-term services work against trainers on their own, they work great on ClassPass' platform. I mentioned last week that ClassPass' next golden egg could be aggregating independent personal trainers towards its massive user base. With Apple's relaxed guidelines for one-on-one services, it'll be easier for ClassPass to intermediate and profit from personal training sessions on its platform. And while many studios despite ClassPass' tactics— as long as Apple's 30% tax is around for the majority of virtual services, like group classes, there will always be an aggregator like ClassPass around to intermediate members and trainers, offering distribution and a low-friction credit payment system, in exchange for its own cut of revenue.
A Proposal for Untaxed Virtual Group Services
The best case scenario we can hope for by Apple is that it extends its person-to-person experiences guideline to include serving small groups. The question then, is how Apple will separate a digital good, which is subject to the 30% tax, from a virtual realtime human service like personal training. One possibility I foresee is ensuring "live" services require all parties to see each other. That's an requisite for in-person events, but virtual services become a grey area.
Take for example, Peloton's live classes. Technically, it's a coaching experience that is "realtime", but in no way would I compare it to private or small group training. That is because the coach does not truly interact with me, and that is why Apple's new guidelines is so exact on its wording. To me, there is no clearer way to distinguish a virtual class from a true virtual service than to combine a hard group limit (8 users) and requiring said users to stream themselves back to their service operator(coach, tutor, teacher).
If you enjoyed this post, please share and let me know what you think about Apple's relaxed in-app purchase rules.