The toughest lesson I learned from sports trainer to computer programmer.
The fitness industry does not need innovation.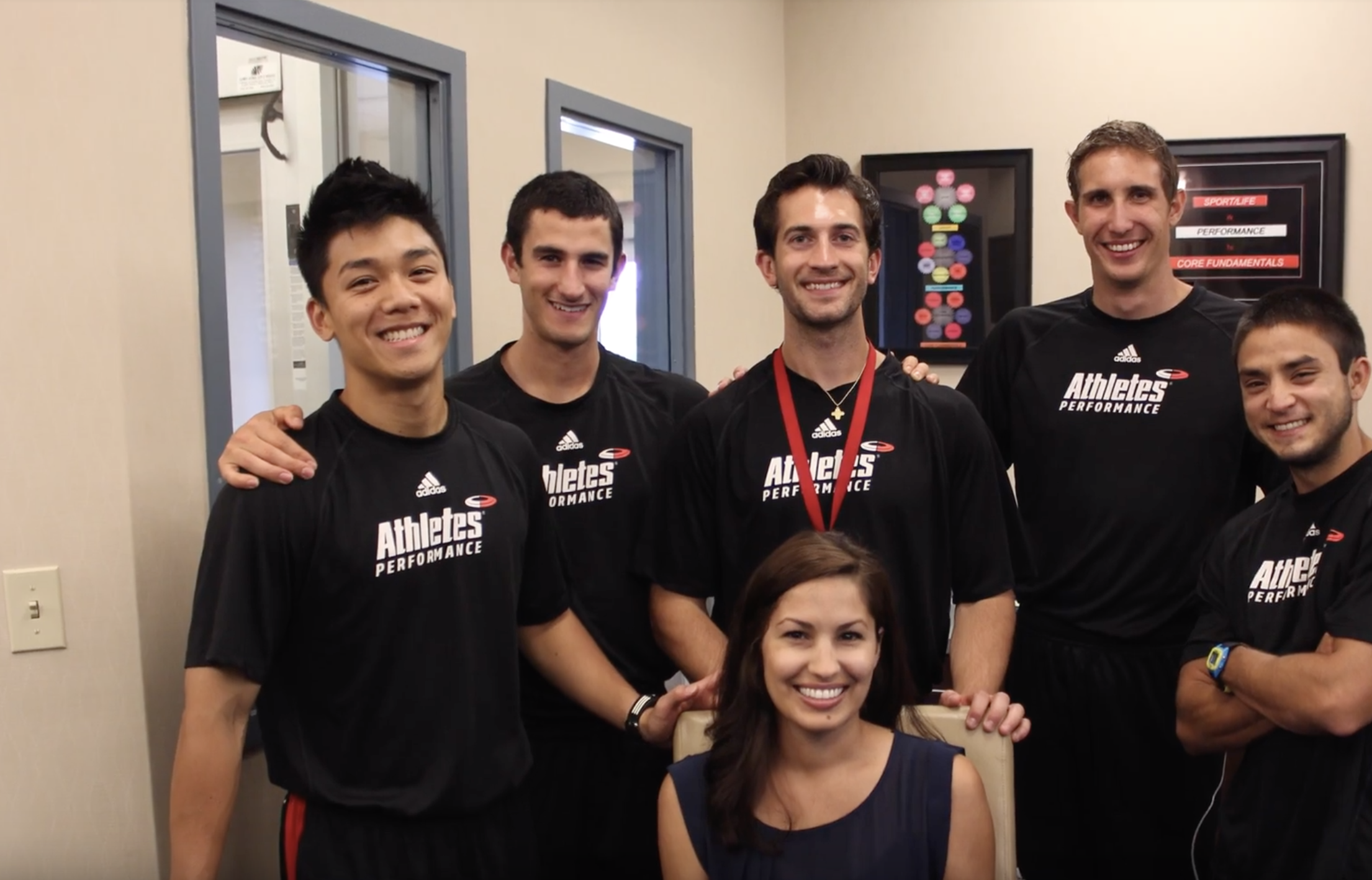 The fitness industry does not need innovation.
I'm Leo and three years ago, I pivoted from pursuing a three-year post grad degree in Physical Therapy at New York University to learning how to code. Prior to that, I worked at NYU as a part-time strength and conditioning coach for its Division III athletes, and as my first job out of college, it was a dream come true.
Graduating from SUNY Buffalo with a degree in Exercise Science, I always wanted to train athletes and work in the athletic world. I interned around the country as a student, and I was a disciple to industry leading coaches and organizations in sports performance.

I was never tech savvy growing up, but I considered myself a nerd to anything I put my interests in. You know, that person who learned through the textbooks and came off a bit awkward to others because that person thought he knew everything. That was me (might still be, I hope not).

I was a student of the game.
I graduated college in 2013, and immediately, I went straight down to Pensacola, Florida for a summer internship with Athletes Performance, now named EXOS. Athletes' Performance (AP) was regarded as the cream of the crop of sports performance gyms in the US. They trained the best collegiate and pro athletes in all major sporting organizations, particularly American Football.

I learned a whole lot interning at AP. I won't get into detail but it was a top notch facility with world class coaching. Side note: growing up in NY and living in Pensacola for 3 month— big culture change.
Coming out of college and internships like EXOS, I thought— why isn't smarter coaching content available for other sportsy people out there? There are a ton of people like myself who wished they had trained more effectively at a younger age. Can technology solve the problem?


I had an idea
Two years into working as a strength coach at NYU, I realized there should be an app for this. I didn't know how to code, but in my spare time I learned how to make a website and create mockups like the banner image above.
The idea was called Atrium, and it was a fitness app that would bring teammates together to train as a team, thus the "atrium" name. Awful name, but a lot of motivation.
But what about my career? In the meantime, I was wrestling with my future career trajectory and quickly trying to figure out how I would generate a steady income. Physical Therapy seemed like the clear direction for me. I loved fitness and sports performance, but juggling NYU and personal training at Equinox was hard.
Physical Therapy seemed like the clear direction for me.

Back at EXOS, I was inspired by the sports medicine staff, particularly the athletic trainers and physical therapists. Their work on athletes looked so novel and, for lack of a better phrase, intellectually challenging. It seemed fitting for me, so I looked into Physical Therapy as my next endeavor after strength conditioning.

But what about my idea?

I spent a year completing remaining prerequisite classes (bio 1 & 2), punching in volunteering hours at the hospital and perfecting admissions essays for NYU and Duke's Doctorate of Physical Therapy program. I was ready to put my idea to rest and move on with a new chapter in my life.
Then…
I got rejected by Duke's early decision process. I was distraught and pretty disappointed. During that time, I remember simply thinking about two things.
I had to focus on getting into NYU. It was the only other PT program I applied to besides Duke, and if I didn't get in, I'd need to wait an entire year to reapply.
I stumbled upon a free online class about technology entrepreneurship by Stanford.
This class changed my life.

There was nothing ground breaking taught, but for someone like myself who had never took a computer science course, it spun my mental model harder than any other class I took in my life. I eventually got the acceptance letter into NYU, but I had already made my mind. I was going to opt out of Physical Therapy to learn how to code, and ultimately, build my app.
SuperFit live on the iOS App Store. App Landing Page as of 10/17/18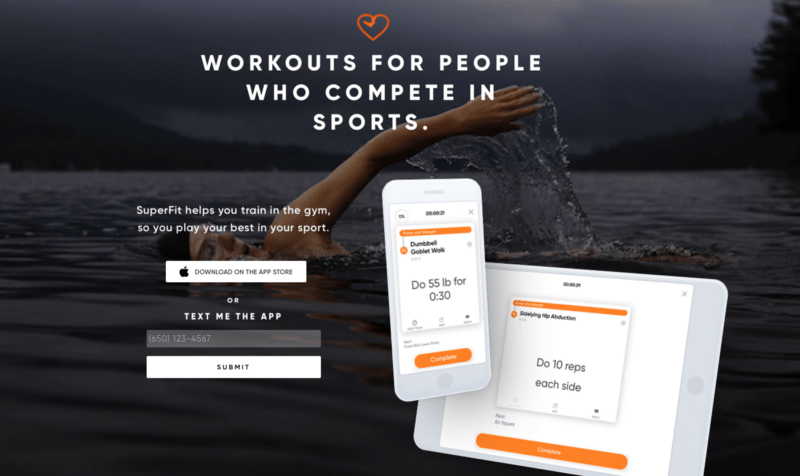 Fast forward to today
This is personal and hopefully anyone who traveled a similar path can understand its difficulties.
I left strength conditioning, NYU and the fitness world to pursue a field I wasn't entirely sure about. I learned how to code, got a tech job, and continued building my app in my spare time. I said I would never want to get too involved in tech, just enough so I could build my product and move on. But the truth is when you want to be great at anything, you cannot help but pour every ounce of effort to stand out. I did that with fitness, and I'm trying to do that with software development and technology.
Even though I never hoped to stray far from my passion for sports, programming has opened so many doors for me. I've made incredible friends and colleagues in tech that I can't imagine not meeting. I've also developed a new set of skills, particularly computer programming and deep problem solving, that I really lacked before I wrote my first line of code in 2015.
---
The toughest lesson I had to learn
Up until now, I thought technology would save the day. People use mobile apps and I know how to build them. Innovation in website development has moved really fast, and some web applications just blow me away every time I use them. Big tech buzzwords like AI, AR, machine learning, and deep learning have sprung up in the last three years, and companies like Google, Apple and Facebook are racing to be at the front of these domains.
As a programmer who writes code 40 hours a week, I've also adopted the mindset that better software equals better business, and that if I want my apps succeeding in the fitness industry, I, too, need to build smarter technology and take the lead in this innovation race.
Wrong.

Coaches and trainers just need to be better coaches and trainers. Athletes need to be attentive, trust their coaches and put the requisite hours in the gym and in their sport. I've spent so much time focusing on the wrong things, because I often forget the core needs of coaches and athletes.
Coaches and trainers have to problem sharing their content on a google excel sheet. Even less complicated than that, I've seen coaches share static word documents outlining their premium workout program. I am not insinuating that this is a scam or ripoff, I am simply sharing with you a really tough lesson I am trying to swallow— do not add innovation where it is REALLY not needed.

Rant over.
—
If you're interested in what I'm building and what SuperFit, the sports fitness app hoping to be more down to earth with users like you, follow this blog and download the free app here.